The Most Adorable Penguins
11:58 AM
I was looking at Love and Splendor blog today and saw this gorgeous wedding that they designed. I love the fuschia accents. Here's a collage that they posted and what caught my eye were the adorable cake toppers.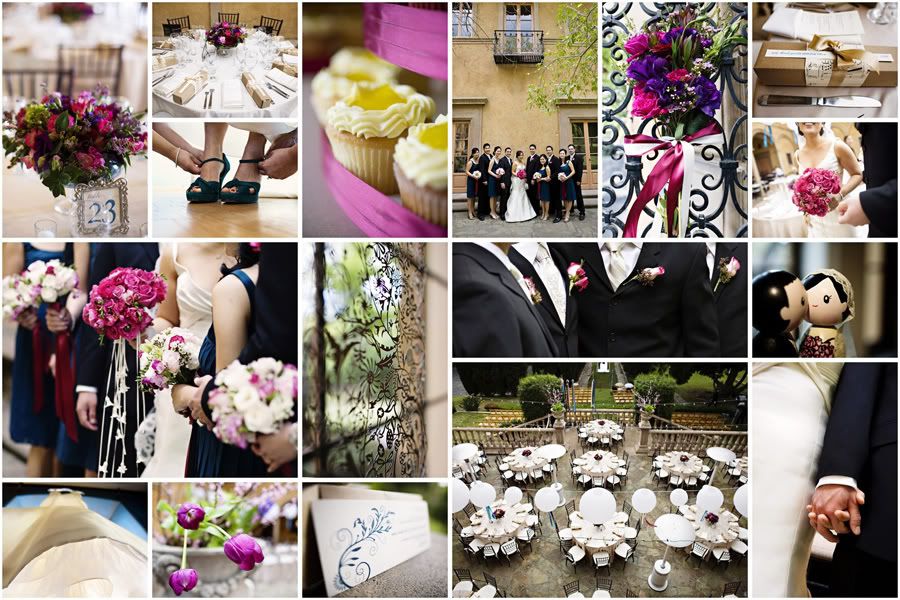 She mentions that they are custom made Kokeshi cake toppers which I just love since J is Japanese. I googled it and came upon this etsy shop called teenybeek who does custom Kokeshi cake toppers, but the rest of the store is filled with the most adorable penguins ever. Check out this little guy.
I love him! So freaking adorable! I love her description "2" tall clay penguin, attitude included." I sent it over to J and he said "Attitude included. That was on the description when I bought you too." hehe.

Now check out the Valentine's penguin. Gotta love the chocolate smeared all over his face. So much cuteness I can't handle it!

She does wedding penguins too!

I think it would be really cute if we had custom penguins that reflected our personalities, like a shopping one for me and a penguin with Nike shoes on for him. (J has more Nike's than anyone I know. And he keeps them in pristine condition. If you looked at his shoes, you wouldn't think that they've been worn.)

You gotta check out the rest of her shop. She's got so many cute penguins in different outfits doing different things.