Shoes
New Obsession
9:16 AM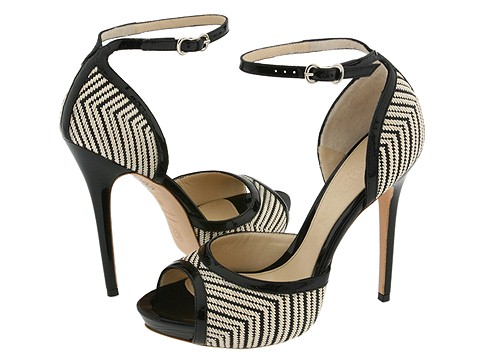 Salon Shoes at Nordstrom is my biggest temptation. I can barely walk out of there without buying a pair of shoes and a huge dent in my bank account. We were there this weekend and I am now so obsessed with these shoes, it's not even funny. They're made by Alexander McQueen, you can find them here at Zappos. I tried them on and everyone in the department stopped and stared and the dept. manager had to come over and comment how gorgeous they were. J is fully supportive of me getting them, he has a fantastic appreciation of women's shoes, but I can't. And I'm so sad. J and I are going to New York in May to take engagement pictures and do some MAY-JUH shopping and then in June I'm going to Vegas with the girls for my bachelorette so I'm trying so hard to save money to be able to buy a ton of stuff when I go on those trips, especially get me a new Louis Vuitton bag. BUT these shoes are so getting in my way of saving for my Louis!

I went online to see his other styles and found this one. They are the perfect wedding shoes for somebody with a big budget! They're $1,689!! Check out the rhinestone bling!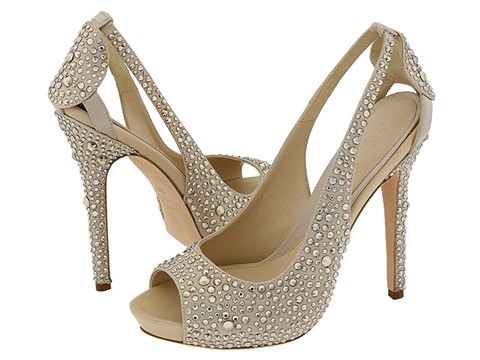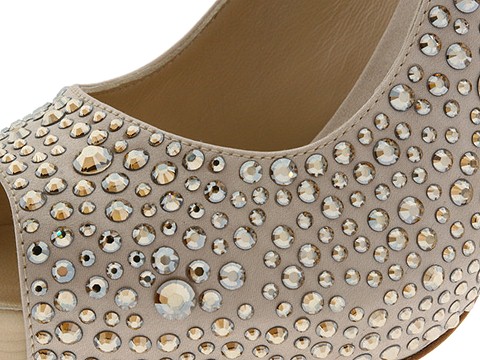 And then I saw these and fell in love!
Oh, Mr. McQueen, why must you taunt me with your beautiful shoes? Must. Have. Willpower.

And since I couldn't leave the department empty handed (I never do). I walked away with these, Stuart Weitzman Bowregard. I love the rhinestone at the end of the bow. I wore them to work yesterday and they are quite comfortable. On Zappos it says that the heels are 3 inches but I swear mine are higher than that. Almost all my shoes are 4 inch heels or higher and these seem to be about that height.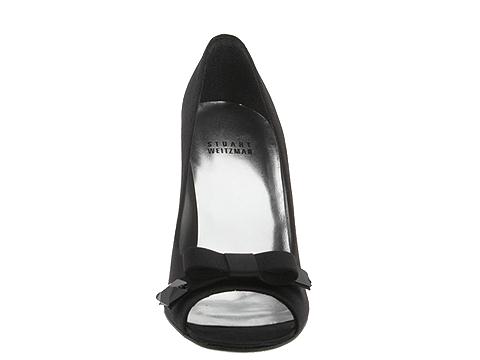 They also have them in white, which makes for a pretty little wedding shoe!

It makes me laugh that these are the exact same shoes but the black ones cost $228 and the white ones cost $285. I'm thinking because it's in the bridal collection it automatically gets a bump in price. Funny how they do that :)