After the wedding J and I plan on buying a new loft near where we currently live. I adore loft living. It is fantastic having the super tall ceilings, big windows and the loft level bedroom. When your square footage is small having those things makes your place feels so much bigger.
This is not our place but it looks a bit like this:


Our style is very modern, clean lines, dark wood, dark fabric with splashes of color. Much like this: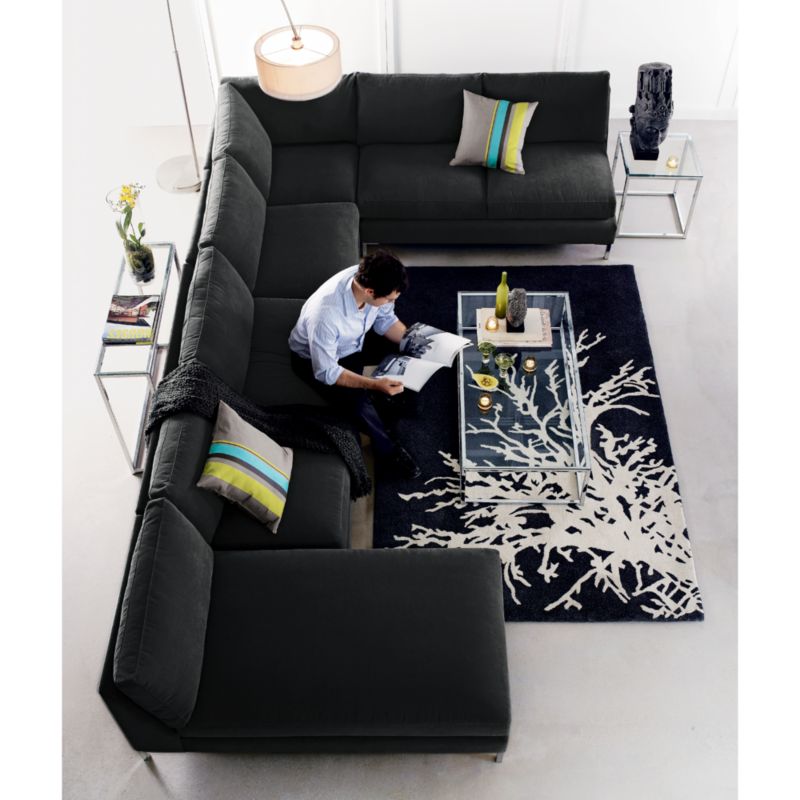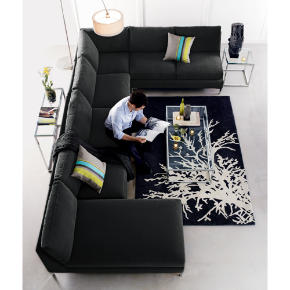 Which I love and goes so well with our loft, especially because we have concrete ceilings and floors. But one thing that I've always told J is when we get a house, I'm going to have one room and just make it my girly glam room. I'm talking like beautiful glass chandelier hanging in the middle of the room, gorgeous drapes, a place for all my make up, shoes and handbags. I'm not talking about just a closet, I want it to be like a closet but also a really awesome room for me to hang out in and watch TV, have a glass of wine, read a book, my own personal lovely space. When I saw this post on Life in a Venti Cup it reaffirmed the notion that I really NEED a place like this of my own.
Here is Georgina Chapman (one half of the Marchesa designers) and her oh so fabulous dressing room.
Notice the chandelier, a must have in any glam closet.
Her shoes! I love that each one has their one space.
Her closet reminds me of another favorite of mine…
my dream shoe closet:
which led me to these other celebs fab closets:
Eva Longoria

I like the ladder. A must have for all us shorties.
Nicky Hilton

I really like the glass doors, you don't see that too often. The white with the dark wood makes a gorgeous combination.
And now I think that I don't want a loft after all… I want a house with my very own glam room!
Picture credits:
loft: PB Elemental Architecture
Sofa: CB2
Georgina Chapman pics 1,2,3: Harpers Bazaar
Mariah Carey pic 1: google images found here
MC pic 2 , Eva Longoria & Nicky Hilton closets: oh no they didn't