Why must the Olympics torture me by making me stay up past my bedtime to watch Gymnastics? I really do not need to see one more interview about Michael Phelps, please bring on the gymnasts, thankyouverymuch.
Leaving you for the weekend with these ultra fab pics from Harper's Bazaar with Lucy Liu. My favorite is the Chanel with the frothy Dolce & Gabbana dress. Drool.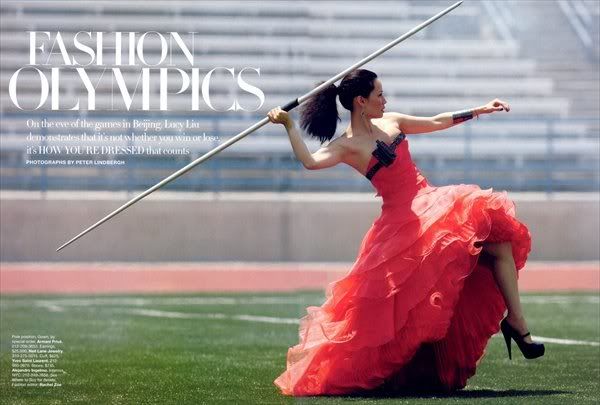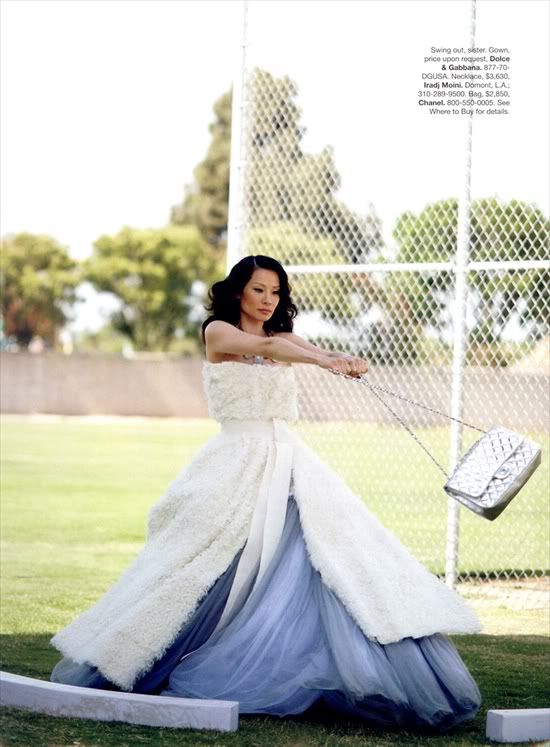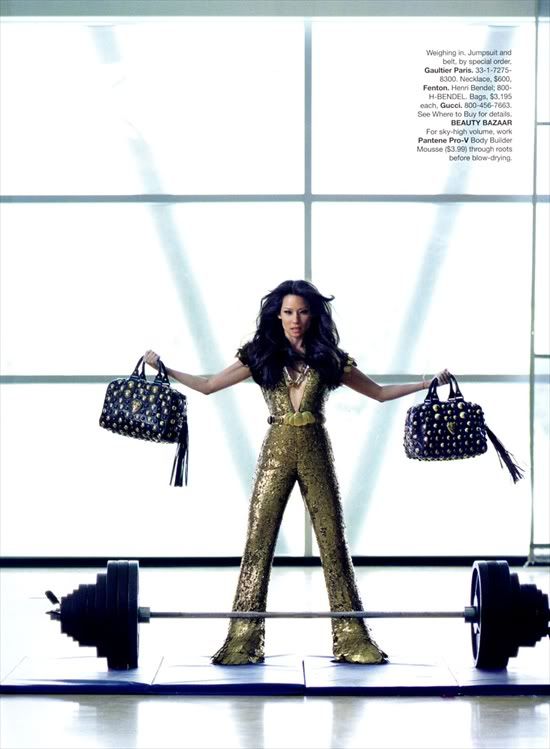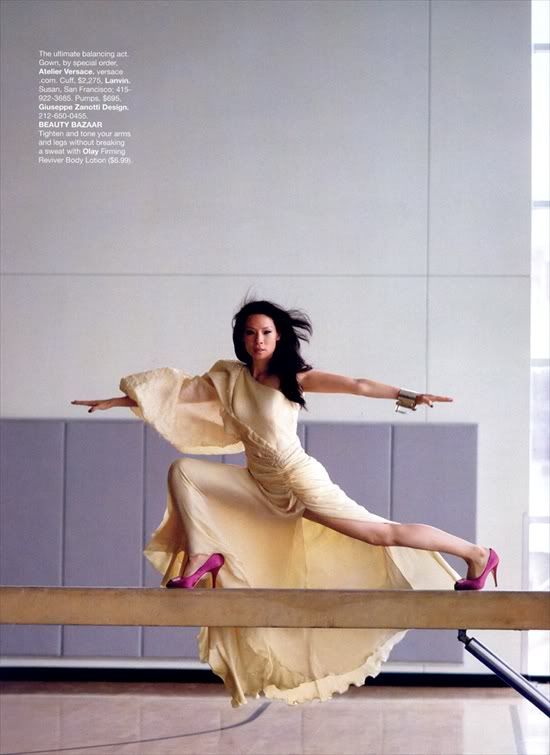 Go to FotoDecadent for the rest of the spread.