I'm back and I had such a lovely break! San Francisco was fabulous and I got to meet a couple of awesome readers (now friends!) and take pretty pictures of them and their families. I am so lucky to have this network of such great ladies and to be able to meet them on our trips! Being a blogger has brought so many amazing experiences to me and it really makes me appreciate you all more and more each day. THANK YOU from the bottom of my heart for reading and following along with my little piece of the blogiverse. Enough with the mush, time for another lookbook!
Ever since Herve Leger dresses came back into the celebrity scene everyone has been so into bodycon dresses. Pretty right? I love the look but upon feeling a bit chubby lately I decided to buy the opposite of a bodycon dress…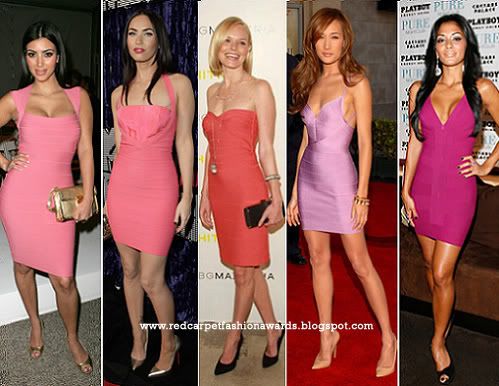 with this batwing dress that shows no shape whatsoever. But, I love it. You don't always have to show shape, especially if you are going to show lots of leg.
What I'm Wearing:
Dress:
ASOS.com
Shoes: Jimmy Choo
Necklaces & Bangles: J. Crew
Ring: Kenneth Jay Lane
I didn't want to belt this dress as I liked it loose and belting it would've made the entire dress too short for my taste. The only thing that I would do (will do as soon as I have some time) is to take it to my tailor and make it just slightly slimmer in the body. Other than that, I still plan on keeping it loose. I would rather add lots of pretty jewelry than a belt, which I did!
I love the touches of gold that my jewelry added so had to of course add my highest, strappy gold heels.
So the title of the lookbook? Because I do realize that I look a little bit like this guy. But, it's okay, I always thought Grimace was cute. 🙂

p.s. Thank you, thank you for all the birthday wishes! I had a fabulous day and week (it's still not over yet, we are continuing the birthday celebrations through the weekend!) and thank you all who wished me a happy birthday!