Currently… I'm really really busy (aren't we all?). The job is having me travel all over the country, the side gig (wedding photography) is also having me traveling all over (as seen in our latest post) and a ton of side projects which keeps me insane and sane all at the same time. I barely get a few days at home before my bags are packed and I'm finding myself in another hotel room. I'm not complaining, it makes life interesting waking up in a different city every week but dang, it sure is tiring! Anyway, thought I'd update you all with a "currently" post since it's been 2 months since my last one.
What I'm Currently:
:: Reading ::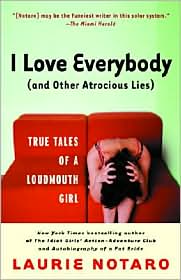 I Love Everybody (and Other Atrocious Lies) by Laurie Notaro
I just finished this book but I had to mention it because it is the funniest book I have ever read. It was so awful because I'd be reading it on the plane trying not to burst out laughing so I wouldn't look like a crazy person but what occurred instead was me making weird snorting noises. Even better right? LOL! When I wasn't on the plane and reading in private, I was always cracking up and hubs was like "DANG! that book must be funny!" It is a true talent to write well enough to make someone laugh out loud your entire book and Laurie Notaro sure has it. You have to read this book if you need a good laugh.

The Glass Castle by Jeannette Walls
After reading that funny book I moved on to this more serious memoir. I'm only half way through but it is so good so far. Such a well written memoir and the fact that she lived through all of it is just so incredible.
:: Listening ::


The Bird and the Bee: Interpreting the Masters, Vol. 1: A Tribute to Daryl Hall and John Oates
I haven't stopped listening to this album since the day I bought it. Who doesn't love a little Hall and Oates and The Bird and the Bee does a fabulous job of covering some of the best songs. I really can't stop listening to it. It's on my iPod and we put it in the car and I want to put it on repeat over and over again but I think hubs might hate me if I do that. 🙂
:: Obsessing ::


Nike+ Sport Band

I'm obsessed with running. Once I start, I can't stop. I've made time to run while traveling which is a big thing for me because I never ever made time to exercise (while traveling) before but now I need to fit it in. I haven't lost much weight but I feel incredibly stronger and healthier than I ever have before. I'm loving keeping track of my times and distance with this Sport Band. I also love that you can put in your goals on the
Nike Plus website
. I'm all about goals so it's great that I can keep track of them so easily with these tools.
Aerie F.I.T. Underwire Active Bra

Aerie F.I.T. V-Neck Workout Bra

I randomly stopped into an Aerie store on my last business trip and came across these sport bras. I'm always on the hunt for a good sports bra and I have to say that I'm thoroughly impressed with this brand. They are really comfy and love the soft fabric that doesn't stick to you when you are all gross and sweaty after the workout.
:: Traveling with ::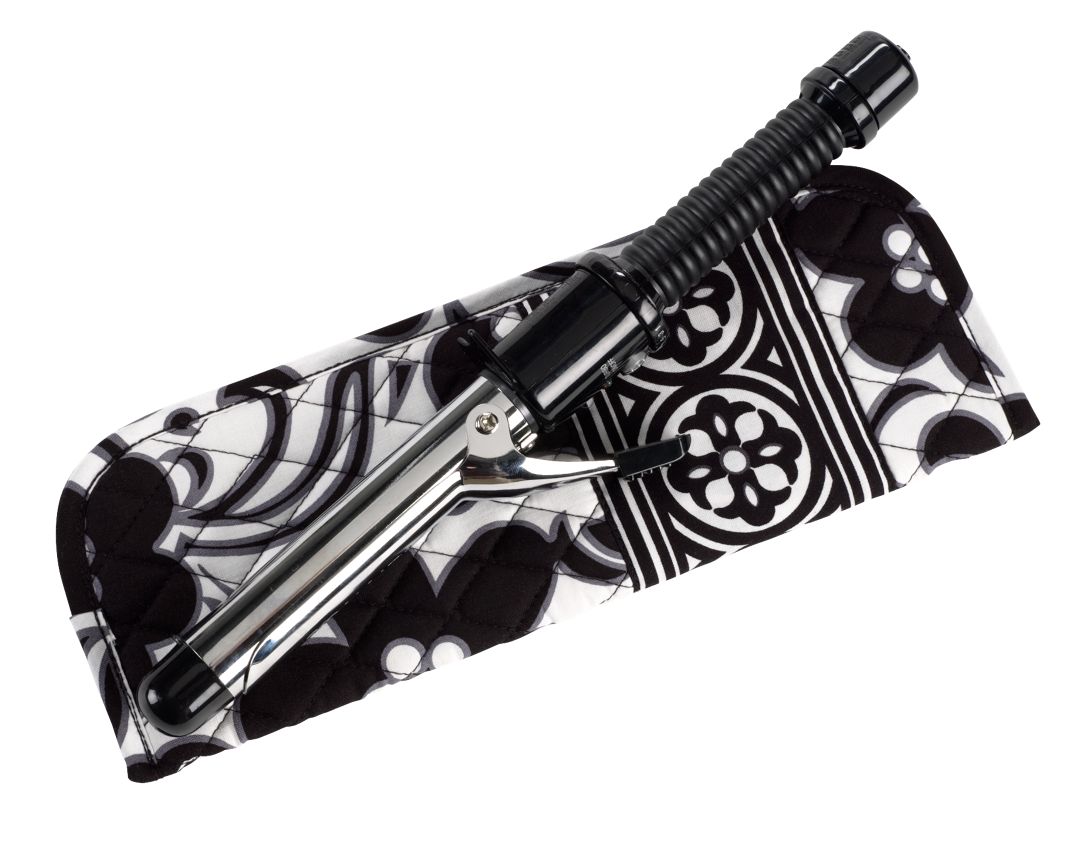 Vera Bradley Curling Iron Cover

On one of my trips, I curled my hair the morning that I was checking out but since the iron was still hot I couldn't stuff it in my suitcase just yet. I let the curling iron stick out of my bag (with the handle hidden inside) to cool down the iron and at one point I looked down and it really looked like I was carrying an inappropriate "toy" (seriously, if you just saw the tip of
this
, what would
you
think?) I laughed because it was so ridiculous but then one day I was looking at Vera Bradley for a present for my mother in law (she loves this brand) and saw that they made a curling iron cover! Random but handy! I bought this one immediately. I like that I have a pretty cover for my curling iron and no worries about any embarrassing assumptions of what that long skinny pink thing in my bag is. LOL!

Livespeakr Ultraportable Speaker System

I'm all about gadgets when I travel, especially travel speakers. I don't watch much TV so when I'm in the hotel I'm usually on the computer working or blogging so I like to have music on. These speakers are awesome and it folds up so small that it barely takes up any room in my suitcase. It's also iPhone compatible which is nice as I've found many travel speakers aren't. The only thing that I don't like is that it doesn't charge your iPhone/iPod when your using it, I liked that my last travel speakers did that, but the compact size makes up for it.
So that's it for this week! Tell me, what are you currently up to? Any book or music recommendations for me? I always love adding to my lists!