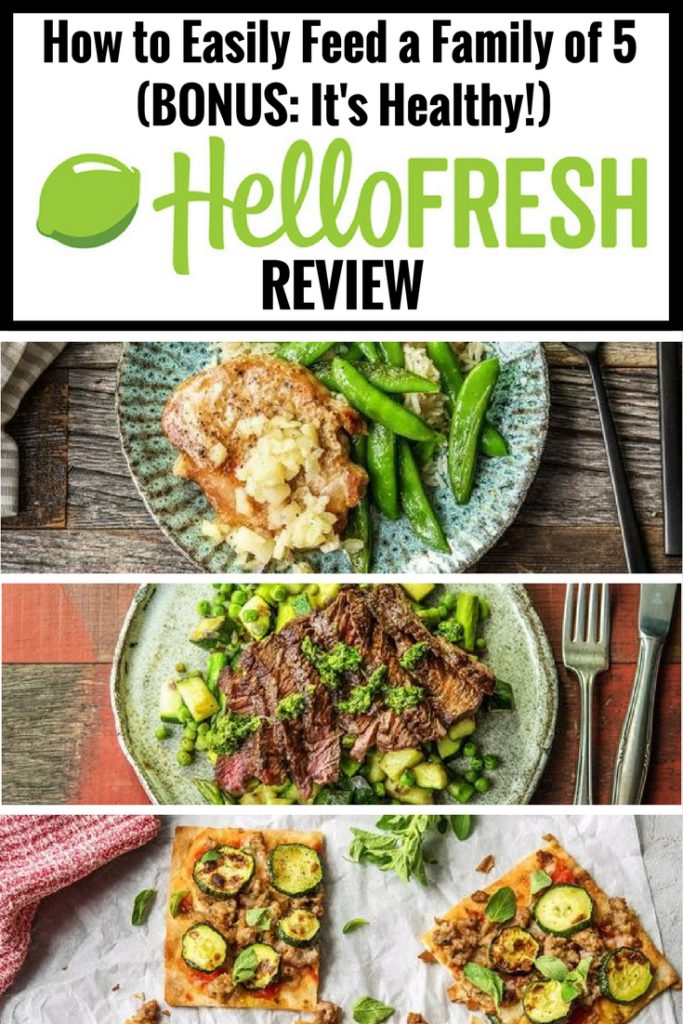 Being a mom with a full-time career, 3 kids + their extra curricular activities and staying active in religious functions – trying to cook dinner for the family is easier said than done. Cooking a HEALTHY dinner for the family is even harder. Enter: HELLO FRESH. A meal delivery service that shops, plans and delivers fresh ingredients to your doorstep with easy, step-by-step recipes so you can relax and enjoy all there is to love about cooking. And eating! With all the subscription boxes out there, this was one I HAD to try.
How it Works
First you pick a plan that fits your lifestyle. We don't cook at home every day (or have time to due to various activities and obligations) so it was important that I wasn't locked in to ordering a whole week's worth of meals at once. Delivery is always free and you have the control to pause, modify or cancel your subscription at any time. Since I wasn't sure if my kids would enjoy these meals, I decided to go with 3 meals for 2 people for my first box.
Next you get to pick your meals from a variety of 13 different recipes each week, including preferences such as vegetarian, low-calorie diet, quick + easy, etc. so you're sure to find something you love. I've found that they typically have a variety of options for starch (rice, pasta, potatoes), protein (beef, lean protein, fish), as well as a breakfast option for most weeks which is great in case brunch on the weekends is your thing!
Unboxing
I received my delivery around mid-afternoon which gave me plenty of time unbox, select and prepare my first meal. The boxes were insulated in bubble packaging and ingredients were fresh / cold to touch. There was an additional cold pack with the protein underneath to keep them extra cold.
Our 3 recipes for the week:
Each meal came with a recipe card as well as it's own box of
ingredients, making it super easy to grab one and put the other two boxes in the
fridge for another day.
Preparing / Cooking
Each box comes with perfectly portioned ingredients (aside from kitchen staples like salt + pepper, oil, etc.). Preparing and cooking was super easy with the step-by-step instructions (with photos!). And all of our meals were made in 30-40 minutes! When you get home late and don't want to think about what to make, this is the perfect solution for a quick, healthy, homemade dinner. As an added bonus, each recipe also has a wine pairing suggestion (for those nights when you just need to decompress). 😉
All in all, I had a GREAT experience with Hello Fresh! The dinners were healthy, convenient and really tasty! The recipe cards that come with the box are great to keep in your recipe library for future use. Next time, I plan on ordering 3 meals for 5 people as it was so easy and a good way for my kids to try new foods. I will also likely substitute a couple ingredients (such as brown rice as whole wheat pita) but overall, it's a great way to stick with your nutrition plan as all meals are pre-portioned.
I love that Hello Fresh has a convenient app that you can download so you can manage your weekly menu, pause your deliveries or modify your plan right from your phone! Use this link to get $40 off your first order of Hello Fresh!