No really, I am!
This is what most people think of when I say perm. I've had many a friend laugh in my face when I told them I was planning getting a perm for the wedding.

What I'm actually getting is a Digital Perm. Digital perms were started in Korea and are very popular among Korean and Japanese girls. According to Wikipedia "A digital perm is a perm which uses hot rods with the temperature regulated by a machine, which has a digital display, hence the name." The biggest difference between a regular perm and a digital perm is the texture and shape of the wave. Digital perms create lovely big curls/waves as if you've used a curling iron or curlers.
If you recall, this is the look I'm going for on my wedding day.

Here are pictures of what a digital perm produces.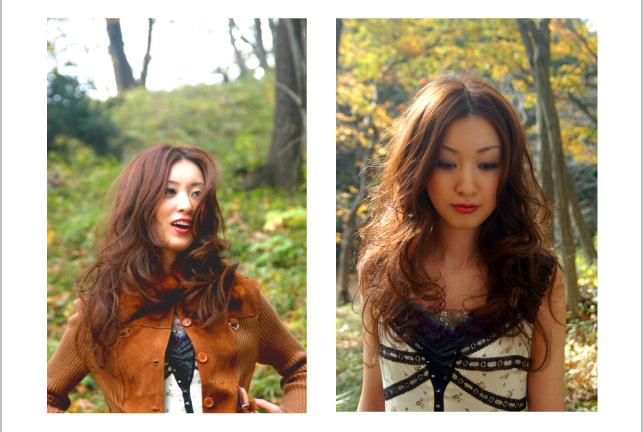 Pretty darn close right? The reason why I'm not just going to rely on a curling iron is because my hair is so thick that it just doesn't hold curl well. My hairstylist was the one who suggested the perm.
This is the crazy contraption that I will be sitting under for 4+ hours!


I will be going to Ten Pachi salon, they are the only salon that I could find in Seattle that offers digital perms. I think because it's such a new thing for the US and because it's much more expensive (I was quoted $90-$500!) than regular perms, not many salons offer this yet.

Right now I have super straight hair as I got the Japanese straightening perm done awhile back. I'm excited to get my new curly hair. My appointment is next week so I'll do a follow up post when it's done!

image 1,3,4,5 from google images (click on pictures to be linked to their respective sites)
image 2 The Superficial
image 6 Ten Pachi